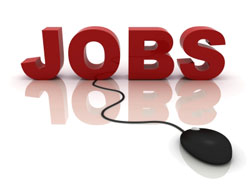 Employment
CJW is a great place to work and a great career move! We offer competitive salaries, outstanding benefits, and a fun work atmostphere. Below are the current positions available.
There are currently no positions available at this time, however we invite you to fill out our online employment application for future consideration.
---
Employment Application
Welcome to our online employment application. Please
do not
use your 'Back' button at any time, as this may cause you to lose some or all of the information you have entered. The application has four parts. Please fill all parts out completely. If you forget any portion you will be prompted to complete the missing items.
PERSONAL DATA
| | | |
| --- | --- | --- |
| First Name | Middle Name | Last Name |
| Street Address | City | |
| Zip Code | Telephone # | Email Address |
Are you 18 years of age or older? Yes No How were you referred to Cushing, Jammallo & Wheeler, Inc.? Please check the most appropriate response.
College Recruiter Employee Newspaper Other
If you chose 'Employee' or 'Other', please elaborate:
POSITION PREFERENCES
For what position are you applying? Salary Desired: $ per Schedule Desired: Full Time Part Time # of Hours per Week: Could you work overtime? Yes No Could you travel if required by this position? Yes % of Time No What are your career objectives?
List any certificates earned or in progress, and/or any additional training programs not included in your formal education:
Cushing, Jammallo & Wheeler, Inc. is an equal opportunity employer, dedicated to a policy of non-discrimination in employment on any basis including age, sex, color, race, creed, national origin, religion, marital status, sexual orientation, political belief or disability.